Cash For Scrap Cars Perth & Buy Used Car Parts
Cash for Cars on spot up to $10,000
Trucks, Vans, Utes, Jeeps, 4WD
Damaged Car Removals
Scrap Car Disposal
Free Pickup Service
All over Perth
CASH FOR USED CARS & PARTS PERTH
Instant Quote


We offer Cash for Scrap Cars Perth & Buy Second hand Car Parts
Western Metal Recycling is in the business of providing scrap services for damaged cars and selling quality used car parts. We pay up to $10,000 Cash for Cars Perth. We offer competitive rates for cars & trucks and genuine discounted Used Auto Parts in Perth. Western Metal Recycling is run by auto experts with our trucks operating 24/7. With your one call, we can turn your junk into real, hard cash. No fuss, no time wasting offers, no impossibly high rates that go down during car removal, no fake promises. CALL 0415 227 955

Services We Offer:
Cash for Cars


Car Removals



Free Car Removals Perth





Cash for Scrap Cars Perth – Sell Your Old or Damaged Cars to Us
Western Metal Recycling pays cash for scrap, old & damaged cars. As recyclers & wreckers, we are into all cars & trucks. Whether pulling parts from a Toyota Kluger or scrapping a Honda CRV, we will pay Cash for Car to the owners. Perhaps, your Toyota Corolla was in a collision recently, one that left it beyond repair. We'll make you a fair cash offer for the vehicle. We love to get our handson favourites like the Holden Commodore, Ford Falcon, Nissan Skyline, Subaru Impreza, & Toyota Corolla. With Western Metal Recycling, we'll pay you quick cash for your scrap car.
Why Choose Us?
We are a reliable and trustworthy car parts seller


Our quality car parts offer good value for money


Our extensive stock is made up of popular as well as hard-to-find car parts


We offer Top cash for scrap cars


We offer free car removals Perth


We offer instant cash for old,damaged,junk,used or scrap cars


Getting A Quote for Your Unwanted Car or Truck Perth
Getting a quote, just as getting your car sold, is a quick and simple process with Western Metal Recycling. We have a buying system that starts off by obtaining a cash quote over the phone or online and ends with us arriving at your place with the cash. At Western Metal Recycling, our process works like this:
Contact one of our appraisers over the phone or through our ENQUIRY form at the top right of this page. All quotes for cars of any condition are provided with no obligation to accept.
Accept or reject our cash quote.
Schedule a Free Car Removal anywhere in Perth. Removals are provided at times that are convenient for our customers and include the paperwork to purchase the vehicles that we remove.
Get Cash for Scrap Metals Perth
Got scrap metals that you want to get rid of? Why not get some cash for it? At Western Metal Recycling, we buy scrap metals. So, whether it's a broken appliance, metals that you've been hoarding for years or just some iron lawn furniture, you can sell it to us. We are always updated on the metal prices, so with us, you get maximum value for your scrap metals!
Whether you're looking for quality used auto parts, want to sell your scrap car or truck or want to get
Cash for Scrap Cars Perth
, Western Metal Recycling is the best choice for you in Perth.
WE ARE THE SECOND-HAND CAR PARTS EXPERTS PERTH WA
Western Metal Recycling is the right place to be when you need quality car parts. We have a wide range stock of
Used Car Parts Perth
. Our state-of-the-art inventory system makes it very easy for us to quickly look up parts in our stock. So, when you come to us for used car parts, you are assured of great quality and quick, efficient service. We sell parts for cars, trucks, SUVs, 4x4s and vans. Our stock of quality second-hand car parts are genuine manufacturers' parts with each part tested and certified by our team of mechanics. Take the right step today, call the experts and Western Metal Recycling and turn that leaking, rusted junk into cash while helping keep your region safe and healthy too. We are licensed and registered and only eco-friendly processes to dismantle, wreck and recycle vehicles. We are registered with
Motor Trade Association
.
Get Peace of Mind When Buying Used Car Parts Perth
Western Metal Recycling provides you with the peace of mind you require when buying used car parts. Aside from the assurance that your parts are genuine, tested, and certified by us, you'll also have quick access to the parts. We have a massive inventory of used auto parts
Perth
. We save you time and money with the quality parts and the quick assistance for easy location. With a team of auto specialists that know cars and a well-organised auto salvage yard, you have the parts you need in no time. Our business is supplying Perth car owners with quality "Second-hand Auto Parts Perth". We take the time to inspect and test all parts that we shelve. Over the years, we've gained a reputation as Perth's most reliable used car parts supplier. All our auto parts are great value for money. Why spend a fortune when you can get quality parts at a fraction of the cost?
Quality Used Auto Parts Perth – Discount Prices for Premium Parts
Western Metal Recycling offers a vast inventory of second-hand car parts Perth. As 'Perth Used Car Buyers', we have new stock arriving each day. Our inventory provides car owners with extremely good value on used car parts.
Car Parts That Make A Difference in Your Repairs
If it doesn't work properly oris not built to last; it won't be on our shelf. With each part we pull, each car we dismantle, each engine we stock, the quality is in the items. They are parts that will last and offer the performance that makes a difference in your car. Our stock is massive, and if we do not have the part in stock, we will help you to locate it. We purchase hundreds of cars every month, so our stock is constantly updated. CALL
0415 227 955
Hard to Find & Obsolete Car Parts Perth
Western Metal
Car Removals Perth
stocks hard to find and obsolete parts. We purchase hundreds of old cars a month and, while they may be on their last leg, our mechanics know the parts that can be pulled and reconditioned for quality used & obsolete car parts. Each part is guaranteed to be genuine and have the quality that will keep your car on the road.
Find the Parts You Need Here: Our used parts inventory includes all the big brands and models, including but not limited to:
Toyota Parts
Isuzu Parts
Sedan Car Parts
SUV Parts
Mitsubishi Parts
Nissan Parts
Wagon Car Parts
UTE Parts
Hyundai Parts
Suzuki Parts
Coupe Car Parts
4WD Parts
Ford Parts
Subaru Parts
Hatchback Car Parts
Pick up Car Parts
Honda Parts
Holden Parts

If we don't have the part in stock, we'll help you to locate the part quickly. With Western Metal Recycling you have a genuine stock of quality used parts, offering value for money.
We provide One stop solution for Metal Recycling
Western Metal Recycling is set apart by the fact that we offer you a one stop solution for all your metal recycling services and needs. That means, you can get rid of any kind of metal that you've been hoarding for one reason or another. Whether that metal is in the form of a junk car, truck, 4WD or any junk vehicle for that matter. Moreover, also recycle metal from old machinery that you might be looking to get rid of, or scrap metal that's been lying around.
The professionals here at Western Metal Recycling give their best to help you convert any kind of metal that can be recycling into solid cash! That's right! We are going to pay you for any metal that you want to give to us for recycling purposes, whatever the size and shape may be. As long as it can be recycling, you're going to get a fair amount of cash for it. You just have to be willing to
Sell Scrap Metals Perth
, because we are forever ready to buy it from you.
Call us at
0415 227 955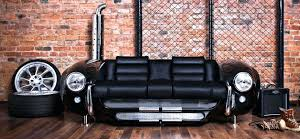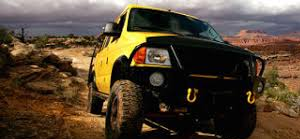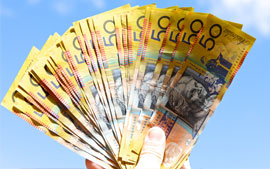 Why Sell Your Car to Western Metal Recycling?
Instant Cash - Best Price Guarantee
BY SELLING YOUR SCRAP CAR OR TRUCK TO WESTERN METAL RECYCLING YOU CAN HAVE THE BEST CASH PRICE IN YOUR HAND STRAIGHT AWAY. CALL US TODAY AND WE WILL COLLECT YOUR CAR, TRUCK OR MACHINERY AT A TIME THAT SUITS YOU..
We Recycle All Major Car Makes and Models